THE TEAM
TOGETHER WE MAKE
A DIFFERENCE
COMMITMENT
Our Board
VOCAL is an animal welfare organization made up of board members who are passionate about helping the animals in their community. Read on to learn more about each of our board members.
PRESIDENT/FOUNDER
Linda Norman
Linda is our board President and co-founder. Linda is a CFP and an owner of the financial planning firm, Norman and Furlong, Inc. Previously, she and her husband Gary owned an Allstate Insurance agency, and she was recognized by the Ocala/Marion Chamber of Commerce as the Small Business Person of the Year in 1996.

Linda is well-known in the community as a passionate animal advocate and was recognized as the Governor's Volunteer of the Year in Marion County in 2014 for her efforts on behalf of chained and neglected dogs.
FOUNDER
Kate Rengel
Kate's passion for animal welfare began over ten years ago when she adopted her first dog, Riley. After graduating with a bachelors degree in Finance from Florida State University in 2010, Kate and her husband, Stephen, settled in Marion County. Kate realized through exposure to community shelters that there were many animals being discarded and euthanized, simply because they had nowhere to go. With a focus on growing VOCAL's community outreach programs, Kate's biggest objective is to keep pets healthy and happy in their homes, and to keep them out of shelters.
VICE PRESIDENT/FOUNDER
Lauren Carpenter
Lauren is an Ohio native who moved to Ocala in 2012. Since living in Ocala, Lauren and her husband, Brice, have rescued several stray animals. Even though Lauren received her business degree with a focus in human resources from The Ohio State University, she found her passion for helping homeless animals after adopting a pair of dogs, Brooks & Claire. She sees the need for rescue and outreach in Marion County and is glad to be here to help bring change to the community. Lauren is proud to be part of a community who cares about their animal friends. She is excited to see the future for pets in Marion County and is proud to be raising three little boys who love animals.
SECRETARY
Patti Hitchcock
Patti, and her husband, David, fell in love with Marion County in 1995 while visiting family here. They purchased some acreage in 1999 and were able go relocate from South Florida in 2007. Patti met Kate and Linda after becoming involved locally in animal welfare matters. She is honored and humbled to be a member of VOCAL. Her dog, Jake, is a rescued "Florida Brown Dog" that is living the good life (as all dogs should).
VOCAL AMBASSADOR
Rob Carney
Rob graduated from Purdue University with an engineering degree and subsequently opened his floor-covering business, then known as Foxy Carpet, later as Foxy Carpet One. You may recognize Rob by his beloved canine star, Miss Shelby, who was in all of his commercials. Together, they sold a lot of floor covering.

Rob is the current owner of Foxy Rug & Furniture Galleria and is a past president of Ocala Business Leaders. Rob and his wife, Debbie, have many four-legged children. Rob and Debbie have a strong passion for animals and have tried to help clean up the feral cat population in Marion County. They have personally trapped more than 60 cats and after spaying and neutering them, have found them forever homes.

Rob's goal is to educate the public on the importance of spaying and neutering pets so that no animals will have to suffer being alone, hungry and left to fend for themselves, a situation that is completely avoidable.
VOCAL AMBASSADOR
Mimi Eller
Mimi is a true Florida native, born and raised in Miami. Growing up in a big city, stray cats roamed Mimi's neighborhood and needed to be fed and cared for. So many were hungry, pregnant, sick and needed a home. That is how her passion and desire to help those pets in need grew. Mimi graduated from the University of Florida, then pursued a career in advertising design in Miami. A few years later, she and her husband moved up to Orlando, where they spent several years adopting more pets from local agencies while trying to help dogs and cats in their local community.
The past twenty-two years have been spent in Ocala, working both in the advertising field and the car business. When not busy working or raising a family, Mimi devotes time to her very spoiled rescue Corgi and six spoiled, well loved and ungrateful cats, all rescues from one place or another. Mimi's goal is to educate everyone, but especially children and young adults on the importance of spay and neutering, and that volunteering at VOCAL can make a big difference in the life of these pets.
VOCAL AMBASSADOR
Bill Findlay
Bill has been a VOCAL charter board member since its establishment in 2015. Bill came to Ocala in August of 2004, he received a warm welcome to the Sunshine State with 3 consecutive hurricanes. His move from Texas included 12 cats, 2 horses and a canary. His company currently operates seven McDonald's restaurants in Ocala and Marion County. Bill is always amazed how many stray cats seem to find his family. At one time, his cat inventory was up to 15. Bill is a strong advocate of spaying and neutering homeless animals and is proud to be a part of the significant growth and progress that VOCAL has achieved in a relatively short time.
VOCAL AMBASSADOR
Rick Hughes
Rick is a local body shop manager and retired U.S. Marine. After serving as an avionics technician in the Marines, Rick, with his wife, Erin, now works tirelessly to improve the health and welfare of animals locally and across the country. Rick has worked with the Humane Society of the United States and the ASPCA in two of the largest cat-hoarding situations ever discovered, providing his skills as a veterinary technician, problem solver and adoption counselor to help 1,400 cats find care and forever homes.

Rick has volunteered countless hours helping local trap-neuter-return programs to reduce the number of cats being euthanized daily. He has also helped transport dogs, cats and rabbits across the country for HSUS and local rescue groups. During his travels, Rick has visited many rescue facilities including Best Friends, Peggy Adams Rescue, Dallas SPCA and Dallas Animal Services. He hopes to take what he has learned from these successful organizations and apply them to VOCAL.
FOCUS
Our Staff
We have a small but mighty group of dedicated staff members who are all focused on one mission: helping animals in our community!
OPERATIONS MANAGER
Karen Lancaster
CLINIC VETERINARIAN
Dr. Natalie Isaza
TNR VETERINARIAN
Dr. Kat Fleck
CLINIC MANAGER
Kayla Johnson
CLINIC TECH
Savannah
VET TECH
Andy
CLINIC TECH
Tina
CLIENT CARE ADMINISTRATOR
Caleanna
CLIENT CARE ADMINISTRATOR
Christina
OFFICE & PROGRAM MANAGER
Leah
KENNEL TECH
Matt
KENNEL TECH
Beverly
KENNEL TECH
Virginia
KENNEL TECH
Alyssa
CLINIC TECH
Ann
MAINTENANCE TECH
Joe
TNR & WAREHOUSE COORDINATOR
Debbie
DEDICATION
Key Volunteers
VOCAL is not your typical animal welfare group. Our dedicated group of volunteers set the pace for efforts to help the local pet population. We all work together for the betterment of the animals in our community. To learn about our key volunteers, please continue reading.
ADOPTION COUNSELOR
Charlene Lowe
ADOPTION COUNSELOR
Carla Martens
TNR TEAM LEAD
Heather Kelly
PET FOOD BANK ADMINISTRATOR
Ashley Roehner
PET FOOD BANK UNPACKING TEAM LEAD
Joe McCabe
PET FOOD BANK UNPACKING TEAM LEAD
Sarah Podobinski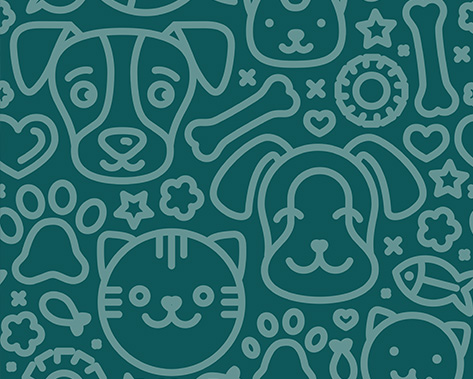 PROJECT FEED TEAM LEAD
Kathy Bartlett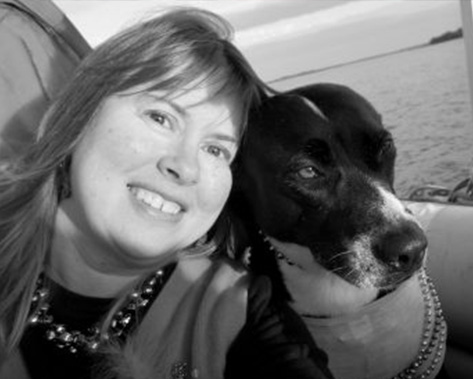 ADOPTION FOLLOW-UP TEAM MEMBER
Kathleen Medjuck
BEHAVIORIST/TRAINER
Mimi Buendia
Keep learning about VOCAL and how it's different from your average pet organization by contacting us today!
STAY IN THE KNOW
Sign Up for Our Newsletter